Chris Pistorius
POSCO Professor of Materials Science & Engineering
Director of the Center for Iron & Steelmaking Research
telephone: 412-268-7248
email
Dr. Pistorius received his bachelor's degree in Metallurgical Engineering from the University of Pretoria in 1987, his master's degree in Metallurgical Engineering from the University of Pretoria in 1988, and completed his Ph.D. in corrosion at the University of Cambridge in 1991. He was an Associate Professor and then Professor in the Department of Materials Science and Metallurgical Engineering, University of Pretoria, South Africa, from 1991 to 2008; he served as Head of that department from May 2002 to June 2008. He is a Member of the Academy of Science of South Africa, and a Fellow of the South African Academy of Engineering. Dr. Pistorius conducts research in the Center for Iron and Steelmaking Research, focusing on steel cleanliness, reaction kinetics, ironmaking, and electrochemistry.
Dr. Pistorius' publications can be seen here.
Bryan Webler
Associate Professor of Materials Science & Engineering
Faculty Member of the Center for Iron & Steelmaking Research


telephone: 412-268-2675
fax: 412-268-7247
email: webler@cmu.edu
Bryan Webler is an Associate Professor in the Materials Science and Engineering Department at Carnegie Mellon University and a faculty member in the Center for Iron and Steelmaking Research (CISR). He received a B.S. in Engineering Physics from the University of Pittsburgh in 2005 and a M.S. (2007) and Ph.D. (2008) in Materials Science and Engineering from Carnegie Mellon. His PhD work was with CISR, studying the copper-induced hot shortness of steel. From 2008 to 2013, he was a Senior Engineer in the Materials Technology Department of the Bettis Atomic Power Laboratory, studying corrosion resistance and mechanical behavior of stainless steels and nickel-base alloys. Dr. Webler joined the Carnegie Mellon faculty in 2013. His research interests are in the reactions between metals and their environment, both during processing and in-service. He also teaches classes on phase transformations, computational thermodynamics, and corrosion/oxidation of metals. Dr. Webler serves as Materials Advantage faculty advisor at Carnegie Mellon and is active in the Association for Iron and Steel Technology, serving as the current chair of the Metallurgy – Steelmaking and Casting Committee and teaching the "Making, Shaping, and Treating of Steel: 101" course. He was awarded the Kent D. Peaslee Junior Faculty Award from AIST in 2015 and is currently an AIST Foundation Steel Professor.
Dr. Webler's Google Scholar page is here.
Richard Fruehan
Emeritus Professor of Materials Science and Engineering
Director Emeritus of the Center for Iron & Steelmaking Research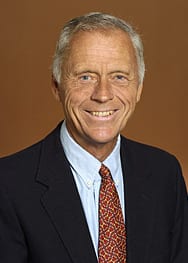 R. J. Fruehan received his Ph.D. degree from the University of Pennsylvania, was a Post Doctoral Fellow at Imperial College London and spent 12 years at U. S. Steel before joining Carnegie Mellon University. He established the Center for Iron and Steelmaking Research in 1985 and is now Director Emeritus. He has published over 200 papers, three books and the holder of seven patents. He is the recipient of numerous international awards and is a member of the National Academy of Engineering.
Graduate Students, Researchers
Graduate Students

Mohammad Abdulsalam
Tommy Britt
Drew Huck
Grant Kenny
Peter Wilkerson

Researchers

Stephano Papadopoli Tonelli Piva
Andrea Bollinger
Alumni
Doctoral Degree Graduates

Student
Graduated
Current Employment
Dr. Peter Glaws
1985
The Timken Company
Dr. Roy Matway
1986
Allegheny Technologies
Dr. Allan Chan
1987
Praxair
Prof. Jong-Jin Pak
1987
Hanyang University
Prof. Seon-Hyo Kim
1987
Postech
Dr. J. Neidringhouse-Wise
1988
AK Steel Company
Dr. B. Lally
1988
Los Alamos National Laboratory
Dr. Lih-Farn Shiau
1989
Hitachi Metals
Dr. Frederick J. Mannion
1990
US Steel Company
Prof. Claudia Nassaralla
1991
Physician
Dr. Balu Sarma
1992
GE – India
Dr. Yuting Zhang
1992
AK Steel
Dr. Ronaldo Sampaio
1993
Brazilian Ministry of Science
Dr. Curtis Abel
1993
Lucent
Dr Sunil Roy
1993
I2 Corp
Dr. Alok Sharan
1993
Hewlett Packard
Dr. Arianna Morales
1994
General Motors
Dr. Xiaodong Zhang
1994
Ford Motor Co.
Dr. Stephen Feldbauer
1995
Abbott Furnace Co.
Dr. Penny Iwamasa
1995
Intel
Dr. Heather Uljon
1996
Penn State
Dr. Daniel Goldstein
1996
Mittal Steel
Dr. Scott Story
1997
US Steel Research
Dr. Shih-Hsien Liu
1997
China Steel
Dr. Richard Smith
1997
North American Stainless
Dr. James Stepanek
1998
Colorado State Univ.
Dr. Kenichi Shimizu
1998
Sumitomo Electric
Dr. Yongsug Chung
1999
Dongbu Steel
Dr. Catherine Molloseau
1999
Jesuit High School, Portland, OR
Dr. Lisa Eastep
2000
Exponent
Dr. Vincent Chevrier
2000
Keywell
Dr. Carl Orrling
2000
Sweden
Dr. Ravi Rastogi
2000
Honeywell
Dr. William Slye
2000
Praxair
Dr. Nattaphong Phinichka
2001
Srinakharinwiroj University at Prasarnmit
Dr. Christopher Manning
2002
Nucor
Dr. Paretosh Misra
2002
Nucor
Dr. Mawin Supradist
2002
Chulalongkorn Univ
Dr. James J. Kerr
2002
Dr. Otavio Fortini
2003
University of Minnesota Duluth
Dr. Adam Badri
2003
Shell Oil
Dr. Paulo Nogueira
2003
CVRD
Dr. Kritsada Prapakorn
2003
Thai Government
Dr. Yan Wang
2003
St.Gobain
Dr. Siddhartha Misra
2004
US Steel
Dr. Neill McDonald
2004
Arcelor
Dr. Il Sohn
2006
U. S. Steel
Dr. Pallava Kaushik
2006
ArcelorMittal Steel
Paolo Nolli
2006
Vesuvius, Pittsburgh
Martin E. Valdez
2006
Tenaris
Wanlin Wang
2007
Central South University, Changsha, China
George Shannon
2007
Latrobe Steel
Sabuj Halder
2007
Tata Steel
Eric D. Schmidt
2007
V&M Star
Bryan A. Webler
2008
Carnegie Mellon University
Rodrigo Corbari
2008
TMK Ipsco
Cong Wang
2009
Northeastern University
Matthew Walker
2010
Alcoa
Jingxi Zhu
2011
Carnegie Mellon University
Lan Yin
2011
Tsinghua University
Neerav Verma
2011
Exon Mobile
Debdutta Roy
2012
ATI
June Bott
2014
Case Forensics
Andre Assis
2014
Vallourec
Karina Assis
2016
Vallourec
Jiwon Park
2014
Korea Institute of Materials Science
Erica Sampson
2014
GE Global Research
Jorge Gibson
2016
Ternium Siderar
Megha Japani
2016
Praxair
Mohammad Tayeb
2016
SABIC
Haoyuan Mu
2016
Western Digital
Ming Tang
2017
ArcelorMittal Global R&D
Jia Tan
2017
Nucor Steel
Deepoo Kumar
2018
Indian Institute of Technology – Bombay
Mauro Elias Ferreira do Nascimento
2018
Nucor Steel
Stephano Papadopoli Tonelli Piva
2018
Carnegie Mellon University
Mary Story
2018
Naval Nuclear Laboratory
Rafael Coura Giacomin
2019
Exponent
Dai Tang
2019
Nucor Steel
Geonu Kim
2020
Samsung
Masters Degree Graduates

Mr. David Vensel
1987
North America Hoganas Co.
Prof. E. Oktay
1987
Sakarya University
Ms Peggy Barron-Antolin
1987
U. S. Steel
Mr. Stanley Antolin
1988
Mr. Bryan Frew
1998
Mr. Ruming Jiang (deceased)
1988
Mr. Martin Sulsky
1988
Pratt Whitney
Ms K. Larsen
1988
Dr. L. F. Shiau
1989
Carpenter Technology
Mr. Wen Ge Lo
1991
China Steel
Mr. Noriyuki Masumitsu
1991
Nippon Steel
Mr. K. Nomura
1993
Daido Steel
Mr. H. Ishii
1993
Nippon Steel
Dr. C. Dumay
1994
Mr. Youngkil Kim
1995
Posco
Mr. William King
1995
AK Steel
Mr. M. Sasagawa
1995
Nippon Steel
Mr. Chris Kovcsek
1996
Clark Screw Machine
Mr. Jason Harman
1996
US Navy
Mr. Rungroth Lert-a-Rom
1997
Siam Cement Co.
Mr. Ju-Yeol Ryu
1997
Posco
Dr. Christophe Dumay (deceased)
1994
Mr. Hagdong Kim
1997
Posco
Mr. Yoshifumi Morizane
1997
Nippon Steel
Mr. Roger Maddalena
1999
ThermoFisher
Mr. Kazuo Ide
1999
Nippon Steel
Mr. Hanyong Choi
1999
Posco
Mr. Kwangyong Seo
1999
Posco
Ms Christine Tse
2000
Eric Mader & Assoc.
Mr. Jitae Kwon
2001
Posco
Ms Heather Creely
2001
Duferco Farrel Corp.
Mr. Cheol-Mu Lee
2003
Posco
Mr. Masahiro Nagata
2003
Nippon Steel
Mr. Chanjoon Paek
2003
Posco
Mr. Paolo Nolli
2004
Tenaris
Mr. Kai Shen
2005
Bao Steel
Mr. Young Jo Kim
2005
Posco
Mr . Katsahiro Fucchigami
2005
Nippon Steel
Mr. Guangguang Yu
2006
AK Steel
Ming Tang
2013
ArcelorMittal Global Research
Lauren Jellison
2014
Nucor
Dai Tang
2014
Nucor
Yining He
2015
Carnegie Mellon
Abhishek Bhansali
2016
Nucor
Soham Ray
2017
Nucor
Mohammad Abdulsalam
2017
Carnegie Mellon
Shutong Zhang
2018
The Ohio State University

Former Faculty, Research Associates, and Visiting Researchers

Prof. Hani Henein
1983-1988
U. of Alberta
Dr. Bahri Ozturk
1983 -1997
Allegheny Technologies
Prof. Carlos Seaton
1984
Simon Bolivar University
Prof. Fumitaka Tsukihashi
1985-1987
Tokyo University
Prof. Itaru Jimbo
1985-1996
Tokai University
Prof. Kimihisa Ito
1987-1989
Waseda University
Mr. Kazuto Sekino
1988
Sumitomo Steel Co
Mr. Shuyoda Toyoda
1988
Mr. Liao Liau
1986-1988
Prof. Boris Linchevsky
1987
Moscow Evening Institute
Prof. Dong-Joon Min
1988
Yonsei University
Mr. Raoul Roth
1990
IRSID
Dr. Bryan Lally
1991-1993
Los Alamos
Dr. Louise Brinkmeyer
1993-1995
Westmoreland Testing
Dr. S. R. Sankaranarayanan
1992
NIT Trichy INDIA
Mr. Christophe Petit
1993
IRSID
Prof. Tetsua Nagasaka
1994
Tohoku University
Dr. Mohan Brahma
1995-1996
Nation Bank of Canada
Prof. Toshi Suzuki
1995
Tokyo University
Mr. Hidekazu Todoroki
1995-1997
Nippon Yakin
Prof. Rian Dippenaar
1995
Wollongong Univ.
Prof. Yoshiaki Kashiwaya
1996-1998
Hokaido University
Prof. J. Fu
1996
Beijing University
Dr. Leiv Kolbeinsein
1996-1997
Sintef
Dr. Dong Sik Kim
1996-1997
Posco
Dr. Geoffrey Brooks
1997
CSIRO
Mr. Carlos Cicuitti
1997
Tenaris
Dr. Hyo Seok Song
1997-1998
Posco
Mr. Anders Tillander
1998
KTH, Sweden
Dr. Yang Fang
1998-1999
Bao Steel
Dr. C. Li
1998-1999
Posco
Mr. Roberto Ares
1999
Siderar
Mr. Fernando Medina
2000
Siderca
Dr. Sung-Mo Jung
2000
Postech
Prof. Toshihko Emi
2000
Tohoku Univ
Prof. K. Schwerdtfeger
2000
Claustal Univ
Mr. Hongzhi Shi
2001
Bao Steel
Mr. Youngquan Li
2001
Bao Steel
Dr. Liviu Brabie
2002
Sweden
Dr. Eui-Jun Kim
2002-2003
Korea
Mr. Xiaofang Jiang
2002-2003
Bao Steel
Prof. Shigeru Ueda
2002
Iwate University
Dr. Hiroyuki Shabata
2003
Tohoku University
Dr. Dong Kyun Choo
2003
Posco
Dr. Sung-Koo Jo
2003-2004
Korea
Mr. John A. Vasquez
2004
SIDOR
Dr. Yan Yu
2005
Bao Steel
Dr. Christian Mutale
2004-2005
Alcoa
Mr. Pello Uranga
2005
CEIT, Sprain
Dr. Taha Mattar
2005
Egypt
Dr. Pengcheng Yan
2015
Dr. Tongsheng Zhang
2016
Central South University
Dr. Ming Zhong
2019
Northeastern University
Dr. Shengqiang Song
2019
Wuhan University of Science & Technology
Dr. Chengsong Liu
2020
Wuhan University of Science & Technology